Bill Bartee
Co-founder and Partner, Blackbird Ventures
– WHAT CORPORATES CAN LEARN FROM THE QUESTIONS VCS ASK
Bill Bartee serves on the NAB Ventures Investment Committee. He is also a co-founder and Partner at Blackbird Ventures. Prior to Blackbird, Bill co-founded Southern Cross Venture Partners after helping to build early stage investing at Macquarie Bank. Bill was also the CEO of Mantara, a company that makes high performance, content-based message routing systems.
Bill has led investments in and/or served on the Boards of several market leading companies including Seek, Altium and Telera. Bill is a mentor at Startmate, Muru-D, and a Principal Lecturer at University of Sydney teaching lean startup methodology to computer science, engineering and graduate students. He also helped design and deliver the first two accelerator programs at CSIRO.
Brendan Boyle
Founder, IDEO Toy Lab
– THE ROLE OF PLAY IN INNOVATION
Brendan Boyle is a toy inventor, Consulting Associate Professor at Stanford University's d.School, and Partner at IDEO. He believes that play is the key to innovation and has spoken to creative leaders, entrepreneurs, and students about the importance of playful exploration and risk-taking.
He founded the Toy Lab to uncover kid-centered solutions to the challenge of boredom. As Brendan says, "The opposite of play is boredom." Under his leadership, the Toy Lab has invented and licensed hundreds of toys and apps, including the best-selling Jumperoo and Elmo Calls, respectively.
Brendan also consults with companies about redesigning their organizational behaviour to include space for play; wrote (and still teaches) the course From Play to Innovation at Stanford's d.School; and co-authored the award-winning encyclopedia of never-before-seen inventions, The Klutz Book of Inventions.
Brendan holds an M.S. from the Joint Program for Design at Stanford University and a B.S. in Mechanical Engineering from Michigan State University.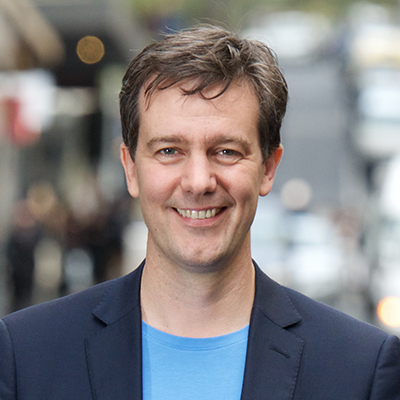 Didier Elzinga
CEO and Founder, Culture Amp
– HOW TO BUILD A TEAM OF TEAMS
Didier Elzinga is the CEO and Founder of Culture Amp – an all-in-one employee feedback and analytics platform and one of Australia's fastest growing technology startups with offices in Melbourne, San Francisco, New York and London. He is passionate about making the world a better place to work, and is committed to keeping Culture Amp a culture-first company. He presents widely on culture and creativity, speaking at a number of high-profile conferences. He was previously the CEO of Rising Sun Pictures (a prominent Hollywood visual effects company), founder of Rising Sun Research (winner of a Technical Academy Award) and Non-Executive Director at Tourism Australia. He is currently a non-executive director at The Atlassian Foundation and The Alfred Research Foundation.
Jodie Fox
Chief Creative Officer and Co-founder, Shoes of Prey
– EVOLVING PARTNERSHIPS
Jodie Fox is the Chief Creative Officer and one of three co-founders of Shoes of Prey, a website where women can design their perfect pair of shoes.
Launched in 2009, Shoes of Prey was the first company to offer women the opportunity to design their own shoes online, breaking even within two months and hitting multi-million dollar revenues within two years. Today Shoes of Prey is a global multi-million dollar company with a syndicate of influential investors including Techcrunch founder Mike Arrington.
Jodie Fox was named National Telstra Businesswoman of the year, private and corporate, in 2011, and has been named in SmartCompany's Hot 30 Under 30 for the past three years. In 2013, Shoes of Prey's first store won Store Design of The Year (less than 1200sqm) at the World Retail Awards; also in competition were Karl Lagerfeld with his concept store in Paris, and Puma's Osaka flagship store.
The shape and flavour that Jodie brings to Shoes of Prey is borne out of a career with one of Australia's leading advertising agencies. Jodie also spent a number of years as a practising banking and finance lawyer with Australian law firm Ashurst. It was at law school that she met fellow Shoes of Prey co-founders Michael Fox and Michael Knapp.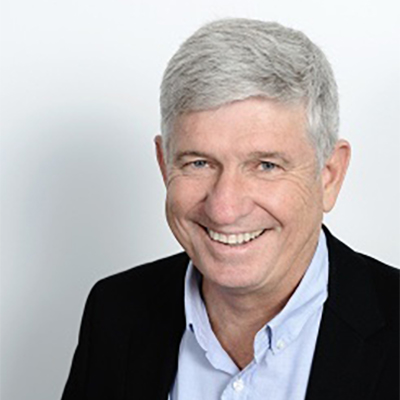 David Spence
Chairman, Vocus
– HARD LEADERSHIP DECISIONS FOR THE LONG-TERM
Having been involved in over twenty Internet businesses – as Chairman, CEO, director, shareholder or advisor – David Spence is well known in the Internet and communications industry, both in Australia and New Zealand.
No stranger to industry disruption and innovation, David cites one of his proudest career achievements as starting Unwired – the first wireless broadband company in Australia, which went on to service more than 70,000 customers.
From 1995 until 2000, David held various positions with OzEmail, including Managing Director and CEO. Listing OzEmail on the NASDAQ was a major moment for him and his team. The ASX had previously pushed back against the company, so he and his colleagues used their own credit cards to get themselves over the line. He continued to stick to his convictions, even when bankers less prescient than him insisted that the Internet would be a flop.
David believes that the Vocus values – and the pride that the people of Vocus take in them – are what define the company and set it apart from other organisations.
David enjoys soft adventuring away from the office, and also runs a company called Terratach, which offers mentoring and assistance for small business and start-ups in the tech industry. Additionally, David chairs the board of PayPal Australia.
Lea Waters
Gerry Higgins Chair in Positive Psychology, University of Melbourne
– STRENGTH-BASED TEAMS
Professor Lea Waters holds the Gerry Higgins Chair in Positive Psychology and is the founding Director of the Centre for Positive Psychology, University of Melbourne (2009-2016).
Lea is the president elect of the International Positive Psychology Association, has affiliate positions with Cambridge University and University of Michigan, has been listed in the Marques 'Who's Who in the World' since 2009 and was listed as one of Australia's Top 100 Women of Influence by the Financial Review and Westpac Bank (2015).
Lea has consulted to companies such as Merril Lynch Investment Managers, Black Rock Investment Managers, Salvation Army, W.M.C.A, International Baccalaureate Organization and Education First.
Lea featured in the ABC TV documentary Revolution School and is regularly featured in the newspaper and on radio. Her TEDx talk focuses on how we can spread positive messages through social media.
Her book, The Strength Switch: how the new science of strength-based parenting can help your child and your teen to flourish, is published with Penguin Press.