Angela Clark
Executive General Manager, Small Business, Commonwealth Bank
Angela Clark is a senior executive specialising in transformation and innovative digital platforms. Angela led the digital division of the Australian Broadcasting Corporation (ABC) where she was responsible for digital strategy and delivery, service design, web and app development, digital technology, innovation and R&D.
Angela joined the ABC as Director of Innovation in March 2012 and led the organisation through a number of significant digital transformations and product innovations including ABC Splash, OneABC, the ABC's new digital vision and Design Language System, ABC App and iView product suite.
She began her career as an investment analyst before joining global outdoor advertising leader JCDecaux as Managing Director of the Australian division, successfully launching the company's operations across four states. In 2003, Angela joined Macquarie Radio Network as CEO, leading the business to a listing on the Australian Stock Exchange in 2005. After five years, Angela left Macquarie Radio Network to pursue entrepreneurial opportunities, founding a number of digital media start-ups.
Angela is a Director of Sydney Festival and a past Director of Sydney Rabbitohs.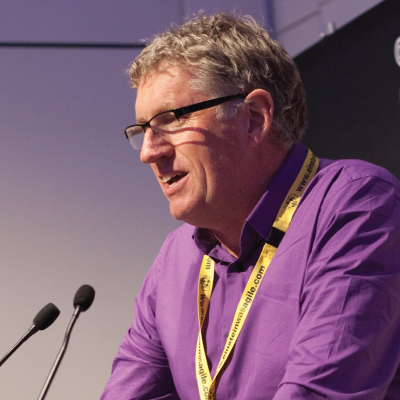 Nigel Dalton
Chief Information Officer, REA Group
Nigel Dalton has over 25 years of IT-related experience across multi-nationals and start-ups. In 2007 he joined travel publisher Lonely Planet as General Manager of Information Technology, becoming Deputy Director of Digital (web and mobile businesses) in 2010. Most recently, he co-founded a consultancy, Luna Tractor, to help organisations apply systems thinking, lean and agile software development techniques to all aspects of business. Previously, Nigel held roles with AXA Australia, online human resource startup ePredix in the USA (now owned by SHL), as well as Silicon Systems and Mitsubishi Electric in New Zealand.
Cameron Gough
General Manager – Digital Identity and Digital Delivery Centre, Australia Post
Cameron Gough joined Australia Post in mid-2012 as the General Manager of the newly formed Digital Delivery Centre (DDC) at Australia Post. Cameron is passionate about unlocking the enormous potential that sits in most organisations through moving to lean / Agile delivery models. The DDC was established as the proving ground for this drive within Australia Post with the transformation effort now extending more broadly within the organisation. Prior to Auspost, Cameron worked in strategy, delivery and consulting roles at PricewaterhouseCoopers and Accenture, before moving to Head of Technology roles at ANZ's Retail Bank and Commercial Bank.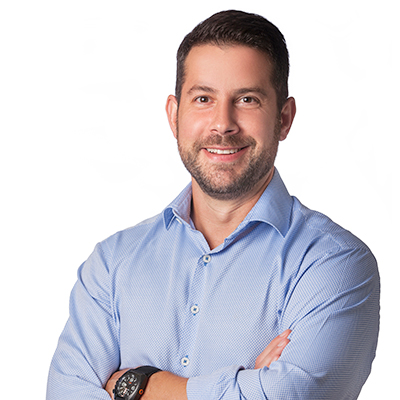 Andrew Stead
Director New Product Development, IAG Customer Labs
Andrew Stead is a corporate development professional that has worked extensively with startup founders and early stage investors.
Currently the Director New Product Development within IAG Customer Labs, he is the co-founder and a committee member of investment group Sydney Angels, and serves on several company boards.
He has broad experience across accelerators and incubators (ATP Innovations, Ignition Labs, Startmate, CSIRO ON Program), research organisations (NICTA, UNSW) and investment funds (Sydney Angels Sidecar Fund, Ignition Labs, Epicorp), encompassing the development and launch of new technology businesses and products, capital raising, and mergers and acquisitions.
Most recently Andrew led the new ventures function at NICTA (now CSIRO Data61), where he helped create seven startups from the research lab that raised over $60m. He has run a number of sale transactions, with startups sold to Google, Unitrends and Synopsys.
Andrew has a background in technology strategy and engineering operations with UXC, Telstra and the British Army. He holds a BSc (Hons) (USYD) and MBA (MGSM), is a graduate of RMA Sandhurst and a Churchill Fellow.